preparation and celebration of the sacraments
Celebrating God's Grace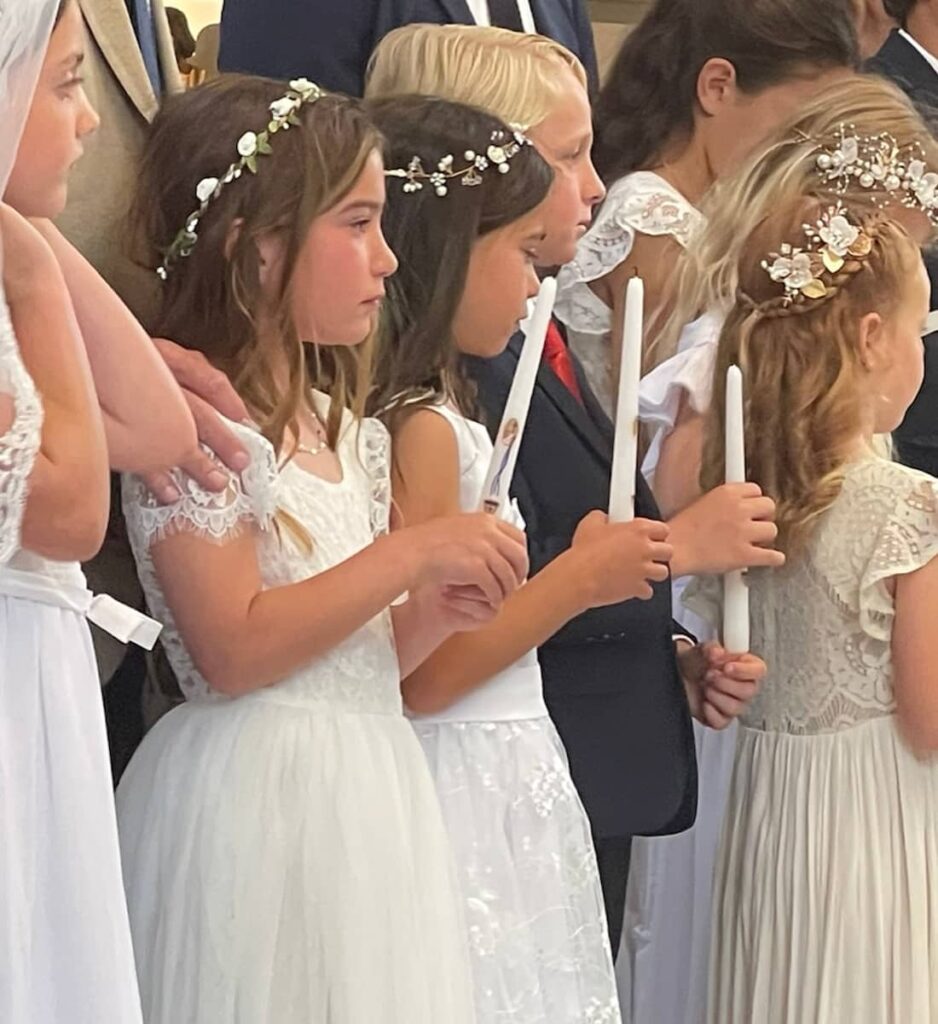 Receiving the Sacraments
The Sacraments are celebrated with the Saint John School and parish community.
Saint John School constantly strives to provide and instill authentic Catholic teachings.
Sacramental preparation programs recognize that parents are the primary educators of their children. The programs are designed to inspire students and parents to nurture their relationship with God.
Sacrament of Reconciliation
Preparation for the Sacrament of Reconciliation begins in the second grade. Students will understand that penance is God's gift to them so that any sins that occur after baptism are forgiven. They will learn that this gift will strengthen their friendship with God.
Sacrament of the Eucharist
Second graders also prepare for the Sacrament of the Eucharist. Students and their families will journey through a First Communion Retreat and come to understand that the Eucharist is the true body, blood, soul and divinity of Jesus Christ.