MIddle School
Empowering Future Catholic Leaders
Middle school students are given the tools to succeed academically and socially in high school and beyond. Saint John School students are prepared for successful matriculation with higher math level curriculum, going into high school with competence in Algebra I concepts. Students in 6th-8th grades also engage in a robust ELA curriculum which includes reading, writing, grammar and speaking across multiple content areas. Focusing on reading comprehension through in-depth studies of various texts and writing proficiency through rigorous application of grade-level standards, students become effective communicators and critical thinkers.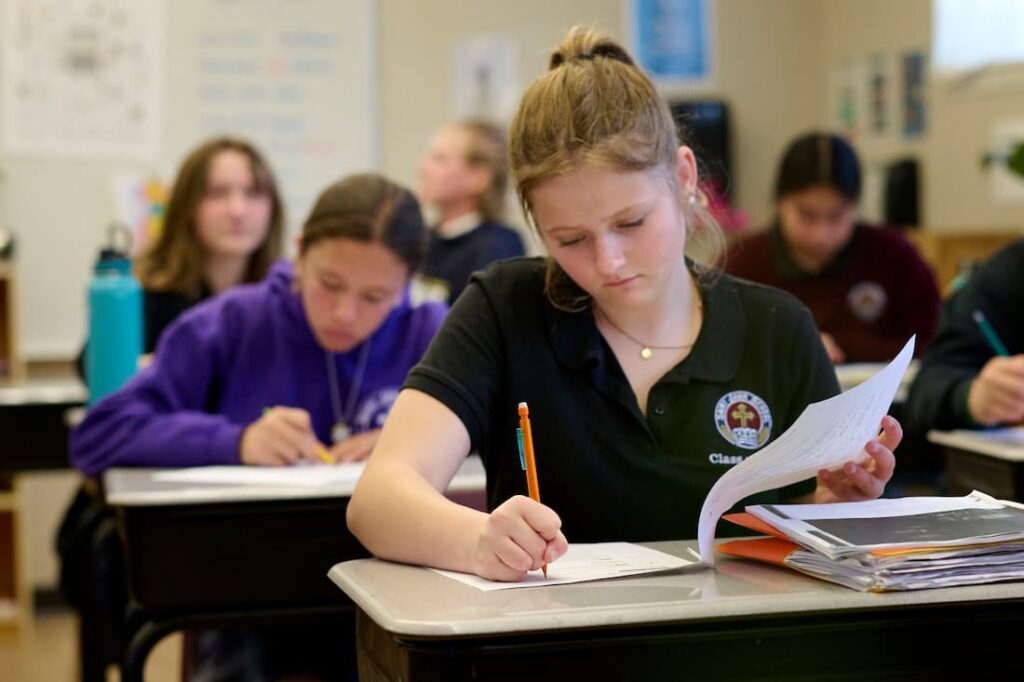 Middle School fosters connections to God through acts of service. Our Faith in Action program engages students to come together in teamwork to accomplish larger acts of God's love for our community.
---
Middle School students also engage in a Faith in Action program. Based on the corporal works of mercy, students give back to the our local community with student-led service projects that engage the entire preschool-8th grade population. Sharing in our Catholic fellowship, middle school students also lead service opportunities with partnering Catholic schools. Strong academics and spiritual faith-in-action empower our Saint John School middle school students to not only succeed in high school, but to also have a foundation for lifelong learning , stewardship, and faith development.