Why choose saint john school
Integrating Catholic Values in Education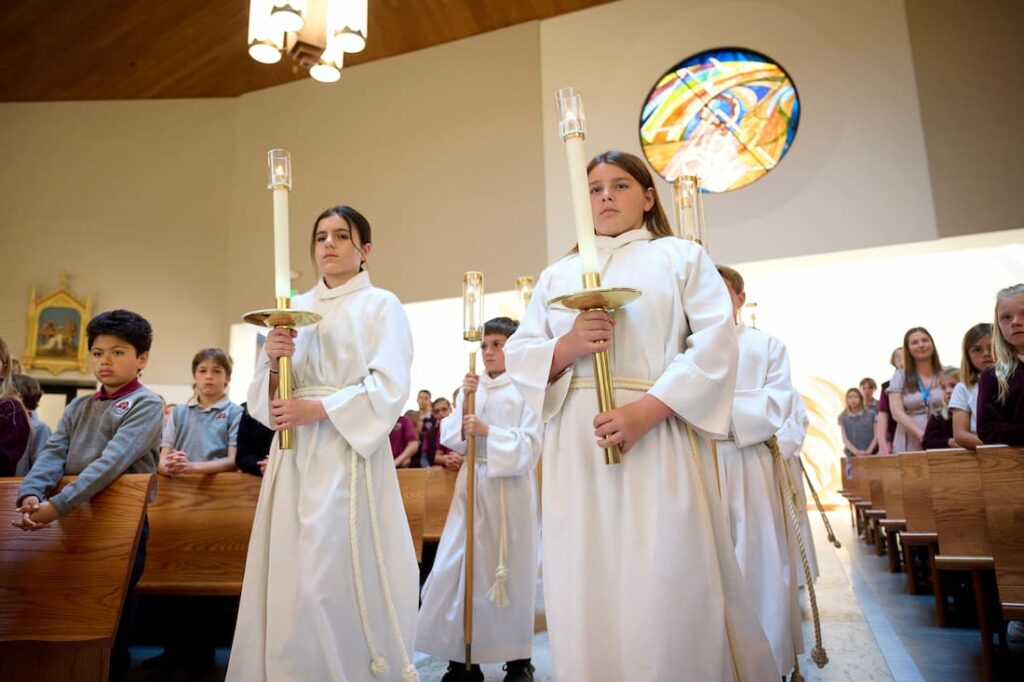 Saint John school integrates Catholic values into its teachings, providing a faith-based education that nurtures the spiritual development of students. This focus fosters a strong sense of character, compassion, and integrity.
With a preschool to 8th-grade student body, Saint John school offers a smaller class size, allowing for more individualized attention. Teachers can better understand each student's strengths, weaknesses, and learning styles, tailoring instruction to meet their specific needs. This personalized approach helps students thrive academically and emotionally.
We have been impressed with the quality of education that they have received as well as how the staff have embraced our girls to provide them with a safe and encouraging learning environment.

– Laurie and Ron Abad, Parents
Saint John school benefits from a tight-knit community. The school actively participates in the Faith In Action program, providing students with opportunities to develop a sense of civic responsibility, empathy, and a desire to make a positive impact in the local community.
Ultimately, parents who choose Saint John school can expect a well-rounded education that combines strong Catholic values, individualized attention, community engagement, and rigorous academics. These factors contribute to a supportive and enriching environment that prepares students academically, morally, and socially for future success.
Saint John School
At A Glance
---
534
Students
25
Students per Class,
2 Classes per Grade
70%
Students moving on to Catholic High School
23%
Racial and Ethnic Diversity