Be it known to all who enter here
That Christ is the reason for this school
That unseen but ever present teacher in its classes
The model of its faculty
And the inspiration of its students
---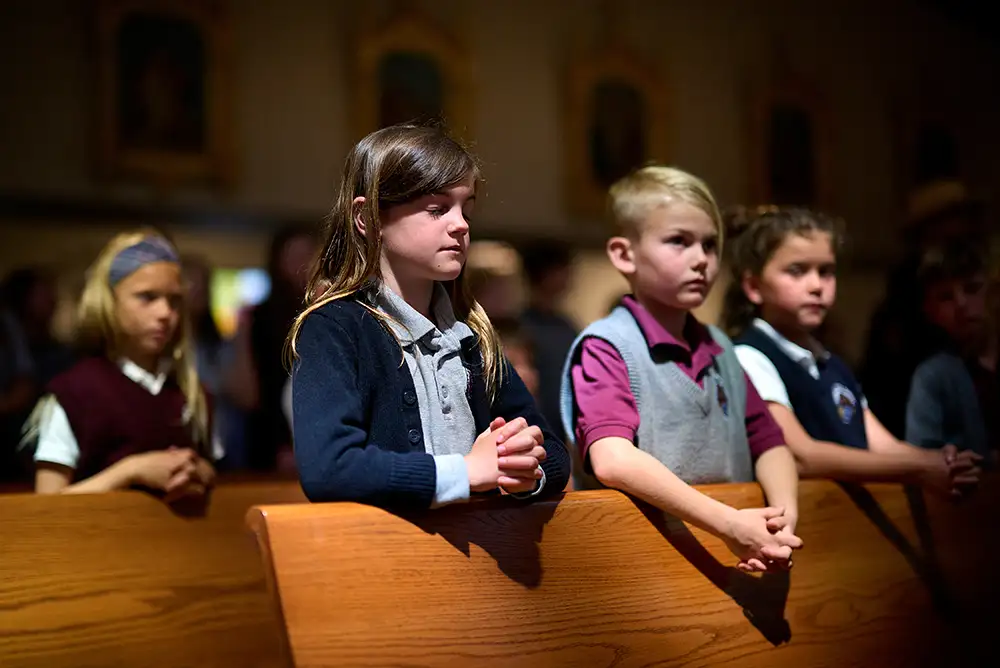 Upon entering Saint John School, you will see the words written above. These words embody Saint John School's Mission Statement and Philosophy and set the stage for entering a Christ-centered community that shares the Gospel spirit of love and peace. Jesus Christ is the heart of our Catholic faith, and Saint John School teaches children how to imitate Jesus in their daily lives. This is all accomplished through providing authentic Catholic teaching and opportunities to worship as a community and participate in the sacraments, as well as promoting evangelization and service to the community and beyond.
Our young people are the Church of today and tomorrow.
To prepare them to be witnesses of faith in their lives, it is imperative that we address and integrate their spiritual, moral, religious, intellectual, developmental, social, emotional, cultural, and physical needs. With a sincere, ongoing effort to understand each child and build a gospel-based learning community, Saint John School endeavors to address the needs of each and every student. This effort enables the students to make necessary connections in their lives to be Christ-centered persons; active, lifelong learners; and responsible citizens.
Saint John students have many opportunities to develop their prayer life, which reminds them that they are "Christ-Centered persons who pray any time, any place."
---
At Saint John School, our mission is to create a warm and welcoming environment where everyone is valued as a unique reflection of God's love. Inspired by the teachings of Jesus, we embrace the principles of servanthood and leadership in our school community.
Our Saint John School 8th graders hosted an all day retreat with 2 other north county Catholic 8th graders. We […]