Saint John Students Support Childhood Cancer Research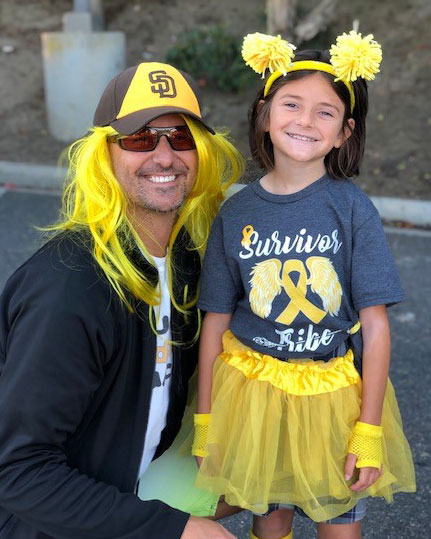 Saint John School once again supported childhood cancer research with our annual lemonade stand.  Our community holds this particular outreach close to our hearts as one of our students, 4th grader Angelina, is a cancer survivor.  At our Monday morning assembly, Angelina spoke eloquently about raising funds to support research.
In addition to the lemonade stand, the entire school community wears yellow to show their support.  Yellow ribbons, decorations, and accessories are abundant!  In the past, funds have gone to support childhood cancer charities like Alex's Lemonade Stand and Rady's Children's Hospital Cancer Center.  This year, our donations totaled $575.00!
---