May Crowning during a Pandemic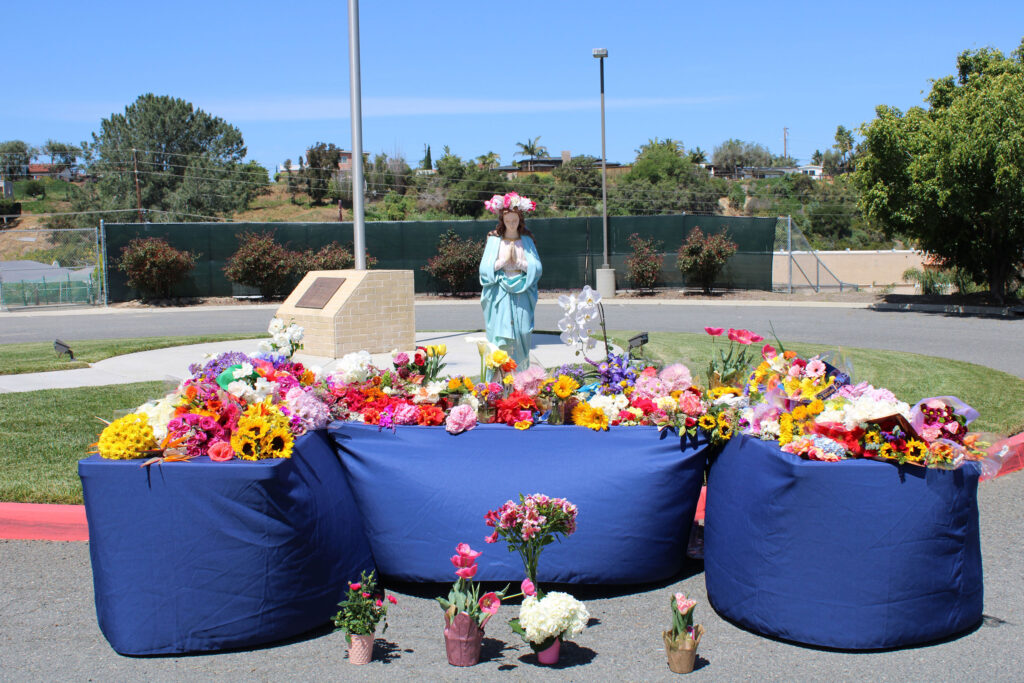 Saint John School's Mary Crowning has always been a beloved annual tradition in which we honor Mary, our Mother, as well as our own Saint John School moms.  With the closure of school due to novel coronavirus, plans had to be altered.  The result was just as amazing and joyful as if we had been able to gather together in the church.
As in years past, a May Crowning Court was elected by the 8th grade students.  The 8th grade students chosen exemplify the virtues of Mary. Karis G., Sofia M., Adriana Q., Brendan C., Shane G., and Evan H. were chosen as the Court. Students wrote essays comparing their mother to Mary.  Students were selected to present to the community.  However, this year, the students recorded themselves at home sharing their writing.  Music has always been a big part of the May Crowning.  We have been fortunate enough to have a student sing "Ave Maria" each year.  This year Adriana Q. made a recording of herself singing. Mrs. Palecek, our technology teacher, compiled the student videos along with prayers read by our 8th Grade May Crowning Court, the beautiful music, and photos of past May Crowning's to produce an emotional video that was shared with the community.
Saint John School May Crowning 2020
In addition to the video, the community was able to participate in honoring Mary by bringing flowers to the school.  The Mary statue was placed in front of the school.  Families were able to drive by and hand their flowers to a staff member to be placed at the foot of the statue.  Along the traffic route, teachers were stationed holding signs asking families to pray a decade of the Rosary with special intentions.  Marian music was placed from the school's bell system.
It was a beautiful sight to see hundreds of flowers laid before the statute and so many cars process through the parking lot joyfully praying, smiling, and waving.  What a wonderful way to honor Mary!
---