4D Virtual Field Trips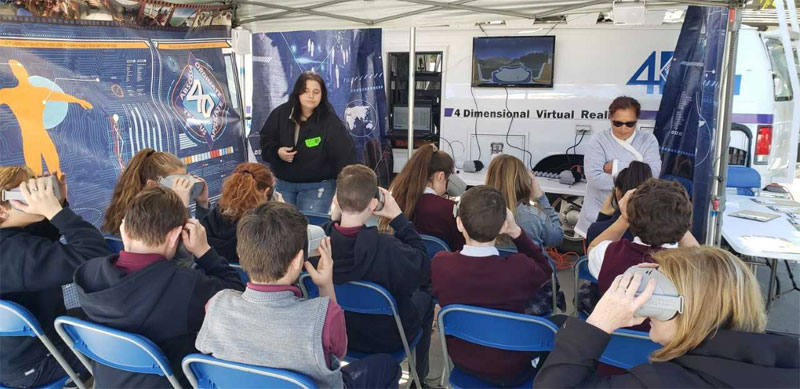 Saint John students in grade 4-8 shared a unique experience.  They were able to learn using virtual reality.  The STEAM Maker Company brought their new 4D Virtual Reality program to our school.  It was an experience that infused learning full circle for our students. The program  was an ultimate sensory engagement where the students and teachers felt like they were actually in the selected place with a 360 degree view from top to bottom.
During 4th grade Social Studies classes, students learn and research about the California missions. During the 4-D experience, our 4th and 5th grade students and teachers felt like they are actually visiting the missions without the cost of transportation and the huge time commitment to visit them during school hours. Students were excited to "see" the missions they have been studying.
Middle school students had a different 4D experience.  Their virtual reality experience was titled Follow a Drop of Water down the San Diego River-way and look inside a Plant Cell.
While doing hands on labs, watching a video, and reading factual texts about specific science subject matter is part of integrating the Next Generation Science Standards into the curriculum, the 4-D Streams and Plant Cell experiences allowed the students to be fully engaged in a whole new way that made them excited about learning.  It provided a different way to retain the material. Thank you to the STEAM Maker Company for this innovative approach to learning!
---