Sacred Spaces Tour a big hit with 3rd Graders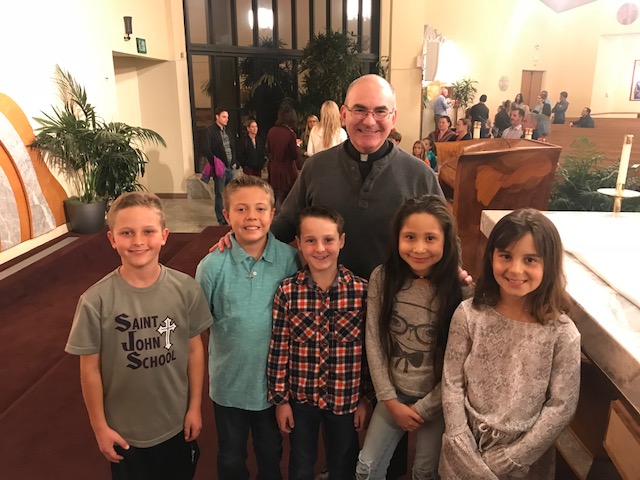 The 3rd grade students began their preparation for receiving the sacrament of Eucharist with a tour of the sacred spaces in the church.  The students were in awe as they explored these special places. 
Geared to both the first Eucharist candidates and their parents, the program included visits to altar, sacristy, ambo, tabernacle, and vestry.  At each "station," the groups learned important and interesting information.  For example they learned that the tabernacle in Church is so named because it is a place where Christ dwells in the Eucharist.  They also saw where the sacred vessels are stored, learned about the priest's vestments, learned about where the word of God is proclaimed, and all about the altar just to name a few.
Parent Carrie Cappiello commented, "I appreciated how each station was presented in a respectful yet informal way that made everyone feel comfortable.  Thank you for making the church accessible to the children, taking out some of the mystery from the spaces that are usually off limits to them but also explaining the significance of each space."

---