Saint John School Hosts Salk Mobile Lab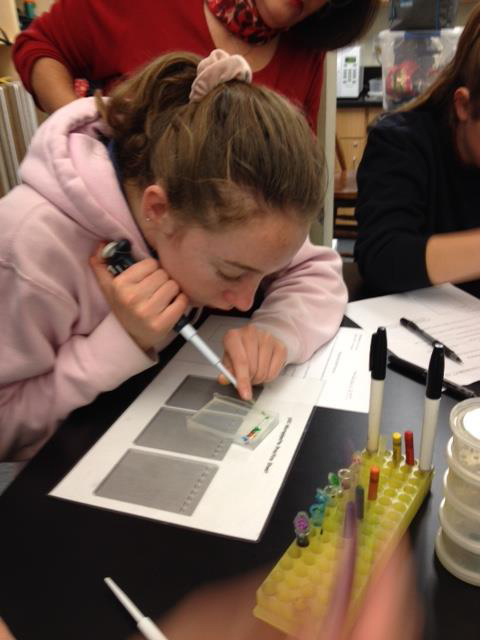 Saint John 7th and 8th students had the opportunity to participate in a biotechnology program through the Salk Institute.  The Salk Mobile Lab spent 3 days at Saint John School instructing student in their science lab curriculum, called "Discovering DNA." Middle school science and STEM teacher, Gena Heins, commented that these awesome scientists really know who to teach students!  The Salk team was comprised of volunteers from Salk and the surrounding science community.  This provided a unique learning opportunity for the students to work directly with real scientists.
During the 3 days, Saint John students conducted experiments designed to illustrate that traits are passed from generation to generation through DNA. Students not only learned about the structure and function of DNA, but also the methods that are used for DNA fingerprinting and for disease screening.
On the first day, students looked at populations of fruit flies under a microscope to learn about the uses of model organisms and mutations. On the second day, they extracted actual DNA from wheat germ. Finally, students modeled DNA Fingerprinting via Gel Electrophoresis.  Eighth grader, Olivia H., commented, "One thing I really enjoyed about the Salk Lab was extracting DNA from wheat germ.  I learned the importance of understanding DNA and the importance of 'never eating your science experiment!'"
---