Principal's Message for October 25th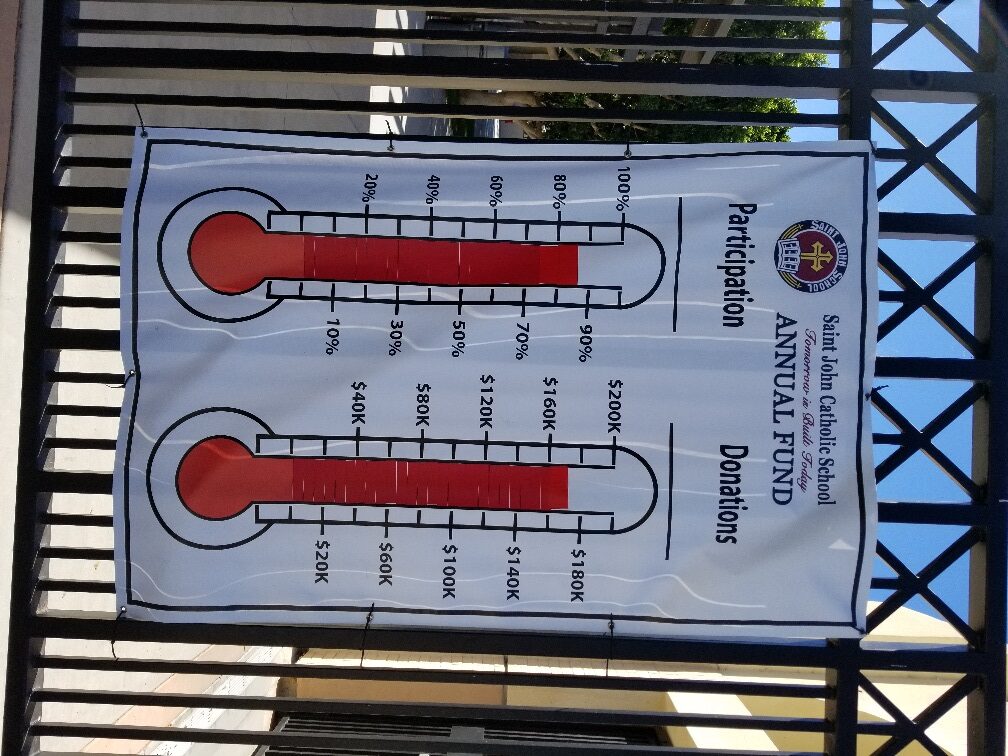 Dear Parents,
We have finished up the initial phase of this year's Annual Fund. The results are nothing short of spectacular. A record number of families participated and donated a record amount of funds. The participation rate was 85.5% which is outstanding. Families contributed $166,855 with another $14,900 in matching funds for a total of $181,755.
Of course, we are so blessed to have such generous families supporting Saint John School. Your generosity makes a huge difference as we continue to make great improvements in the curriculum offerings, faith programs, and facilities. Many of these improvements would just not be possible if we relied on tuition alone. While some have expressed that maybe we should just raise the tuition amount to cover these things, the reality is that our mission is to make Catholic education an affordable option for families that wish to educate their children in a faith-filled education environment.
The results from this year's Annual Fund would not be possible without the extensive efforts of Jennifer and Daniel Melehan. Along with Mr. and Mrs. Melehan, our classroom Ambassadors did a thankless and tireless job promoting the fund and motivating families to contribute. We wish to thank them for the phenomenal job they did this year. We are truly indebted to their volunteer service for a very successful Annual Fund. Finally, thank you to everyone who volunteered their time, resources, and contributed their dollars to help make Saint John's an outstanding Catholic school.
Peace and blessings,
Dan Schuh
Principal
---