Saint John School Faith in Action Students Support San Diego Food Bank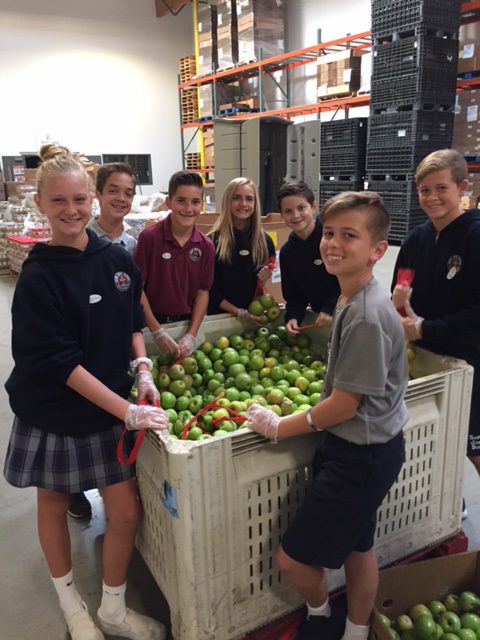 Fourteen Saint John students from the seventh grade Faith in Action class sorted and bagged about two and a quarter tons of pears and apples during an Oct. 12 visit to the San Diego Food Bank.
Carrying out the work of mercy, "Feed the hungry," the students –along with their teacher, three parent drivers, and two other community volunteers– worked hard to accomplish this task in under three hours.
The San Diego Food Bank provides food to people in need throughout the county and also makes food available at a steep discount to community-based or church-based food pantries, such as the one at Saint John Parish.
This was Saint John School's second trip to help at the food bank. One of last year's seventh grade Faith in Action classes also sorted pears.
---