Saint John School Partners with Corazón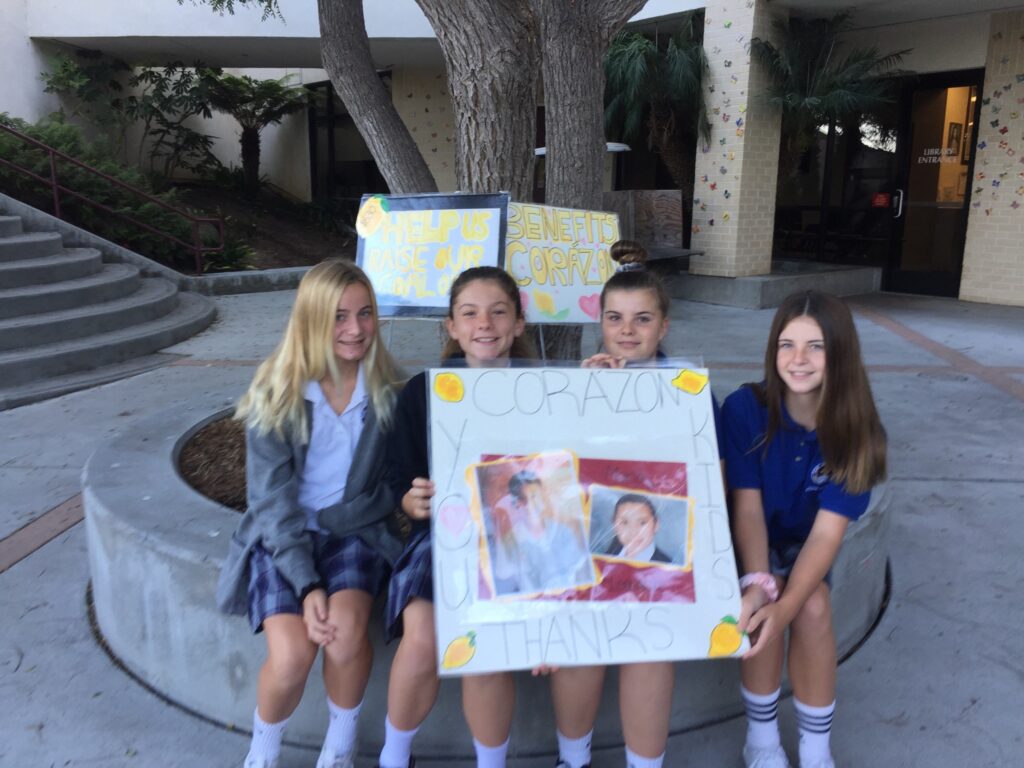 Saint John School has partnered with Corazón, an organization which builds community "by strengthening families, enabling service, promoting self-sufficiency and inspiring mutually beneficial relationships across borders." The idea of Corazón is to provide a sense of community in which all families within it can help themselves while helping others.
Corazón states, "Corazón helps families whose commitment for a better life is strong enough to be willing to help their neighbors. Corazón works as their advocate in their quest for improvement. The bargain is simple: you help your community by helping your neighbors and we will help you. We provide scholarships and uniforms for their children, better housing for their family, medical care, support, job training and classes in adult education."
Saint John School Faith in Action students have chosen to support Corazón by sponsoring scholarships for students in Tijuana.
This outreach has been lead by the
Corazón
committee consisting of
8th graders, Abby M., Olivia H., Amanda H., and Bella T. During the last school year, the committee met with the Corazón
team to learn more about how Saint John School could support their efforts. The student committee then presented their ideas to the faculty and administration to gather their support. It was decided that e
ach month, the proceeds from the school's
lemonade
stand
will support individual students to assist them with the cost of an education. This is truly students helping students.
The first lemonade stand was held on October 6 and was sponsored by the 8th grade. The class hoped to raise funds to provide for the cost of educational expenses for a year for 2 students in Tijuana. As part of the project, students learned about the actual students they will be helping. The Saint John 8th graders supported Maria and Leonardo, both 8th grade students themselves.
The class worked toward a goal of $530 ($265 for each student). To advertise the lemonade stand, students spoke at assemblies, made signs, posted announcements, and sent emails. Because of all of their efforts and the generosity of the Saint John community, they reached their goal!
The community looks forward to supporting more students each month through the school's partnership with Corazón
.
---