Saint John School Competes at STEAM Maker Fest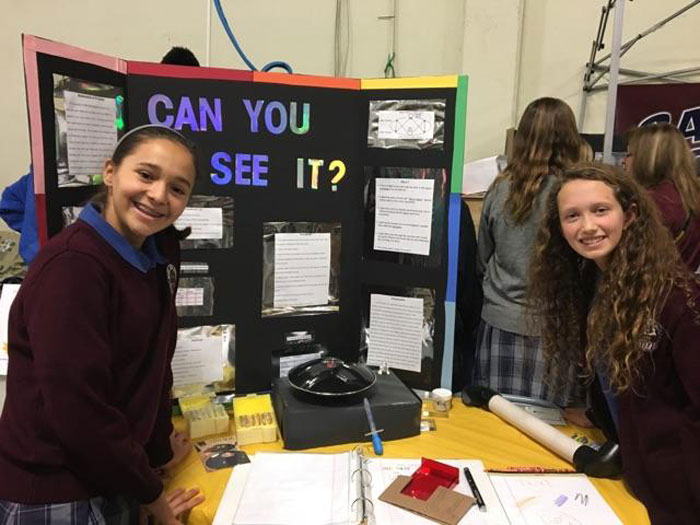 The STEAM Maker Festival is held yearly at the Del Mar Fairgrounds to give children and adults of all ages a chance to engage in hands-on science, technology, engineering, art, and math activities. There are many competitions that run all day long for children to be a part of.
Saint John School competed in five San Diego Diocesan Challenges that incorporated the scientific method and engineering design process of Atomic Structures, The Gas Laws and Galileo Thermometer, Mirrors, Lights and Mirages, Incline Planes, and a Ballistic Car. Each challenge team researched and applied the information to design a hands on experiment or activity to show real world applications that include and explain their scientific subject with an astrophysics emphasis. Our Incline Planes and Galileo Thermometer teams came in first place, and the Mirrors, Lights, and Mirages team received a special school award.
There were also some extra STEAM Maker challenges that our school competed against other San Diego County Schools. We had three teams of students who built and programmed an Arduino Uno rover to compete in the Cox Robotics Challenge (won 5th place), and 8 students who built clocks and skateboard decks to compete in the creative design category of the engineering process. We won 1st and 3rd place in skateboard decks, and 2nd place in clocks.
Congratulations to all our STEAM Maker Fest participants!
---