Saint John School Enhancements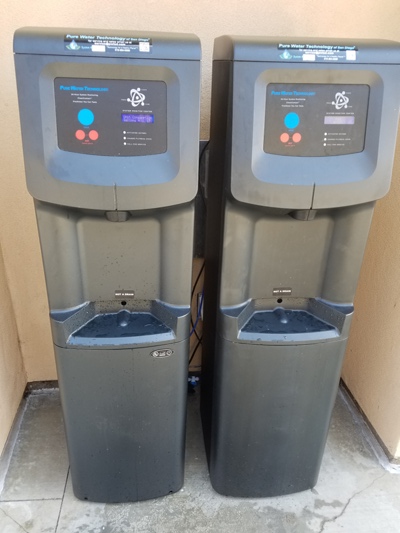 We made several new enhancements to Saint John School over the summer.
Our students are loving the 2 new water bottle filling stations! The units eliminate microbiological contamination, oxygenate the water, and deliver fresh and cool water that students enjoy. By using refillable water bottles, we are being good stewards of God's creation by reducing the number of plastic water bottles we use.
In addition, our facilities were further improved with a new shade cover over the lunch area. Check it out when you are on campus. Probably most noticeable is the painting that occurred over the summer. All of the wood trim and trellises were repaired and painted! Our campus looks great!
We also purchased 30 additional iPads to replace existing technology. Finally, new science materials were purchased using donations from our auction Fund-a-Need.
Thank you to our community for your generous donations over the past year which have allowed us to continue to improve our facilities and enhance our educational program.
---