Gold Rush Day Is Huge Success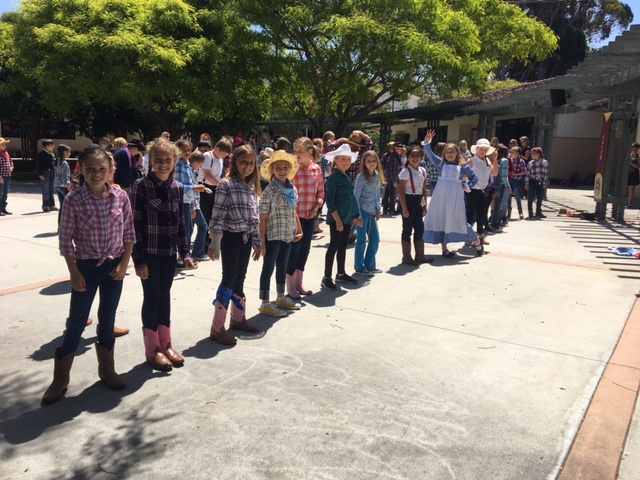 Saint John School's annual fourth grade Gold Rush Day was a huge success. This event is the culmination of the students' studies of California History during the mid-1800s.
During the day, students participated in eight unique activities, each one teaching a new lesson. In the Math for Miners station students compare prices from the time period of the Gold Rush to those of today. A favorite station is panning for gold along the American River, where students experience the thrill of striking gold! Each activity lasts approximately 15 minutes.
"I love the expression coming from the students' faces during many of the activities. This is a way of making history come alive. We are thankful to the many parents who have volunteered to make it possible," said Mr. Dan Schuh, principal.
"When students graduate from Saint John School, we often hear them comment that Gold Rush Day was one of their most fond memories at our school," said Mrs. Jill Burke, assistant principal.
"We look forward to this day all year, and I'm so happy the students had so much fun!" said Mrs. Haley Mendes, one of the fourth grade teachers.
---