Advent Season on Campus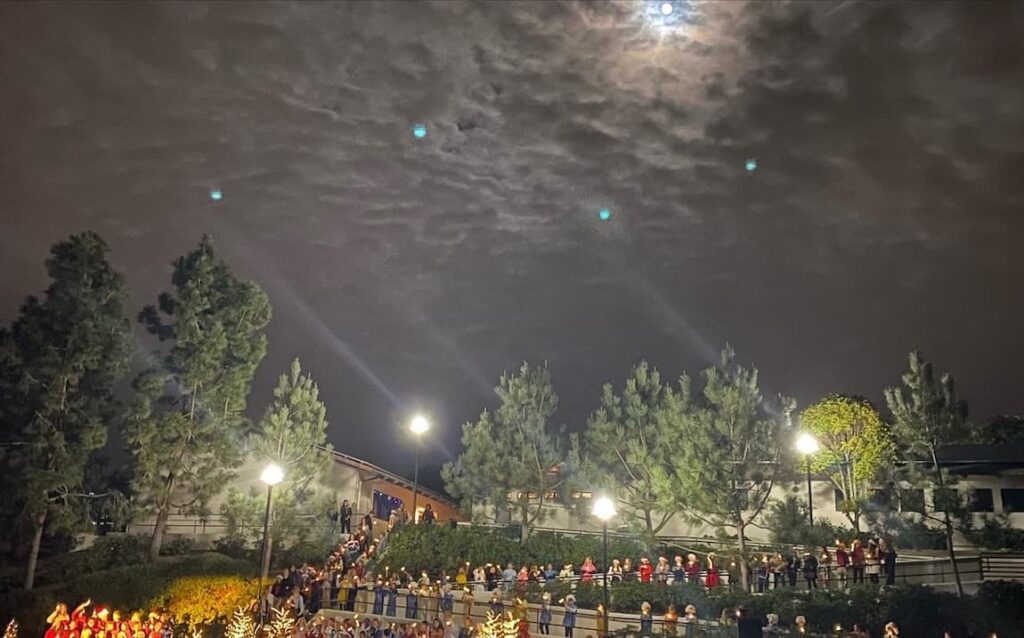 FEAST OF SAINT NICHOLAS
We started off the week celebrating the Feast of Saint Nicholas on our campus. Students put their shoes outside of each classroom and were joyfully surprised with candy canes and joy later in the morning. A visit from Santa brought a lot of smiles and cheer (we even caught him near the sweets- he couldn't resist finding a treat table in middle school!)
JESSE TREE LIVE- Saint John School Advent Production
We also celebrated the Advent season with a live production of Jesse Tree. Costumes, candles and community were abundant as each class participated with a musical number. Families gathered on the field for two nights of performances to watch and applaud all the entertaining hard work. The holiday spirit on campus was met with a gorgeous night sky to shine down on our stage and school. Great work everyone!
Advent Decorations on Campus
After the Thanksgiving break, students returned to a beautifully decorated campus for the advent season. As we await celebrating Jesus' birth, our Saint John School campus is alive with the Christmas spirit and joy that this holiday brings.
---