Eagle Pride Publisher Wins Best in Show!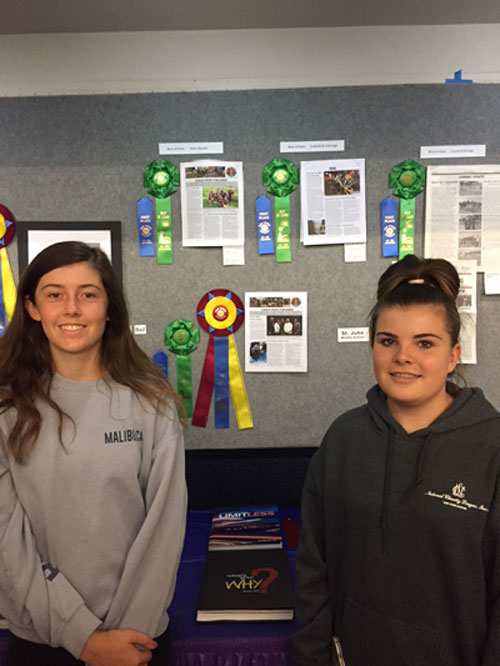 Saint John School's journalism class, led by Mrs.
Teresa
Roberts
, won the San Diego County Fair's Best of Show award for its
Eagle Pride Publisher
for the eighth time in nine years.
"We worked really hard," said seventh grader Hailey B.
One of the incoming Editors-in-Chief Emma V. said, "We got good feedback from our editors and teacher to help improve our articles."
Mrs.
Roberts
is very proud of her 47 seventh and eighth grade journalism students, who won all three classes — content and coverage, story quality, and design/layout– in the middle school newspaper division. She also thanked several staff members who helped with the class, including Ms. Feather Gentry, Mrs. Patty Buzzella, and Ms. Adrianna Cruz.
"Producing the paper is definitely a team effort," said Mrs.
Roberts
, who is retiring this year after starting the Journalism Club (which later became a class) at Saint John School 13 years ago. "I'd say our team is excellent."
Lead editors this year were eighth graders Shea B., Emilie C., Olivia H., and Cynthia M. These students made coverage decisions, edited articles, and helped to direct the class.
---