Second Graders Rejoice in the Third Week of Advent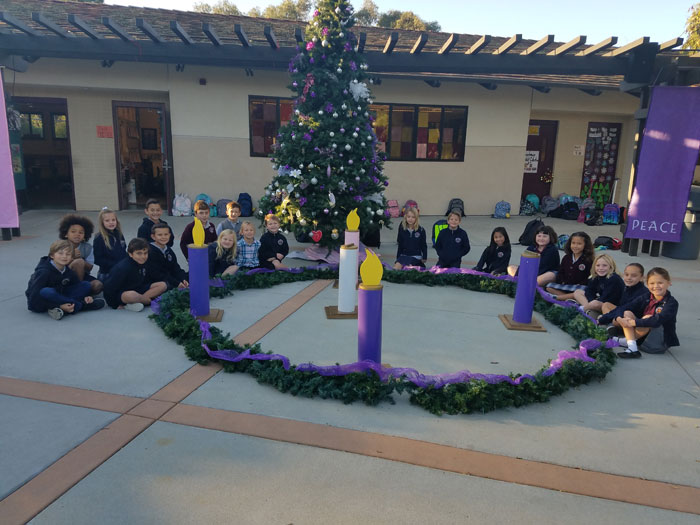 Saint John School second grade students lead the school assembly during the third week of Advent.  Students from Mr. Preston's class shared the joy of Jesus' birth by reading the story of the Nativity and "lighting" the rose colored candle on the school's large Advent wreath.
Standing behind the Advent wreath is a large Jesse Tree.  Student have been hanging sacred ornaments on the tree each week of Advent.  The ornaments represent Jesus' family tree and remind us of the promises of salvation made by God.  This week's ornaments were a white lily to symbolize new life and resurrection (hope for our future) and a red heart to represent Mary saying yes to God with a joyful heart.
---