STEM Students – Good Stewards of God's Creation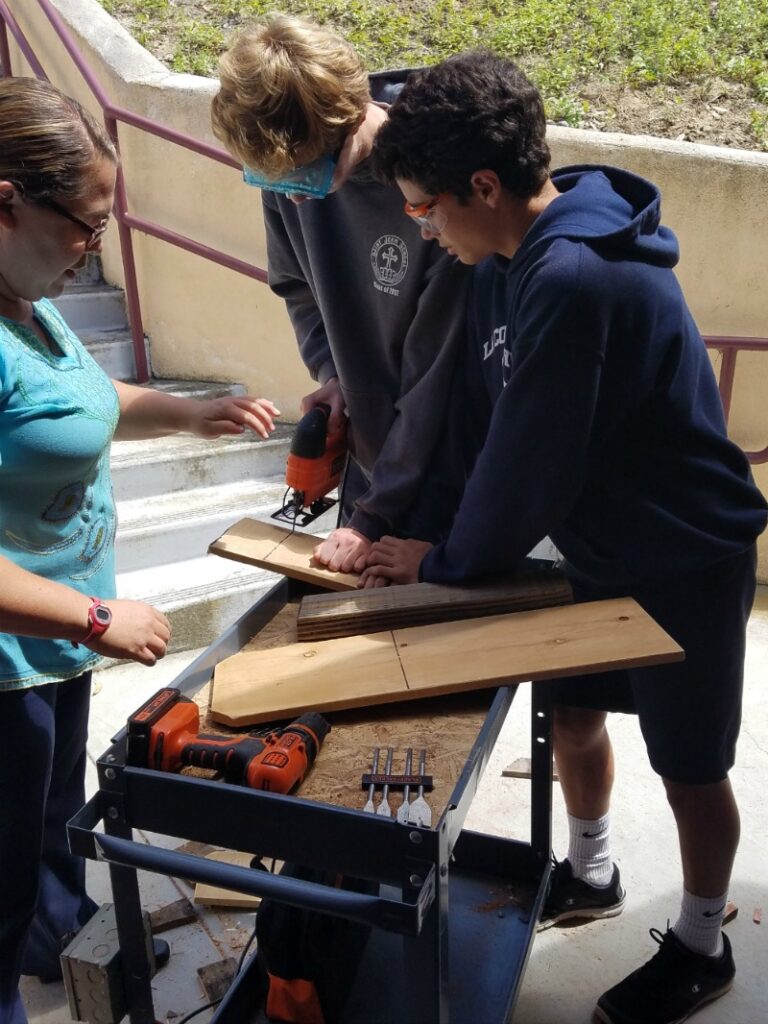 Saint John School STEM 2 class are learning what it means to be good stewards of God's creation. The class of thirty 8th graders and one 7th grader were asked to tackle a problem while studying the Next Generation Science Standard (ESS3.C): Human Impact on Earth's Systems.
As human populations consume more of Earth's natural resources, the negative impact on the Earth increases. So, the students of Saint John School took a discarded fence and decided to use the design process of engineering to re-purpose and produce some useful products that would otherwise have been manufactured in mass quantities. Some of the products designed are: planter boxes, sofa tables, frames and shelves.
---