Help Keep Saint John Strong
Tomorrow is Built Today!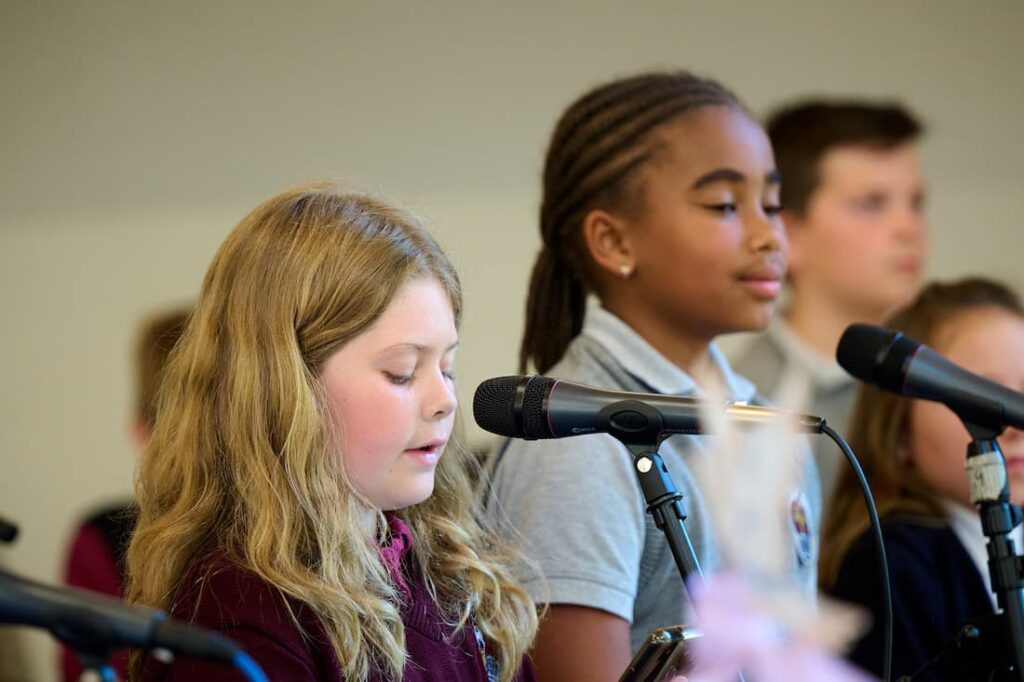 Your support is so vitally important to Saint John School.
The Eagle Annual Fund is a yearly campaign that provides revenue that allows us to go beyond the day-to-day operating costs and make progress toward our long-term vision and goals for the
school. As these goals benefit both current and future students, we recognize that Tomorrow is Built Today!
Why do we need an Annual Fund?
Tuition and fees go towards the operating costs of the school: teacher salaries, books and classroom materials, electricity, water, etc. However, for the school to improve over time, we need to invest in further improvements: upgrades to classroom space, modernizing facilities, providing state-of-the-art equipment, tuition assistance, competitive teacher salaries, along with new curriculum programs.
Annual giving provides funds that allow us to go beyond day-to-day operations and meet the capital requirements necessary to make our long-term vision possible. In short, the Annual Fund provides much needed support for our curriculum, students, staff and campus.
The Annual Fund also fosters a culture of giving. We are all stewards of something larger than ourselves and should help bring Catholic education not just to Saint John School but also to our entire community. The Annual Fund provides a giving opportunity to the broadest number of families, friends and benefactors.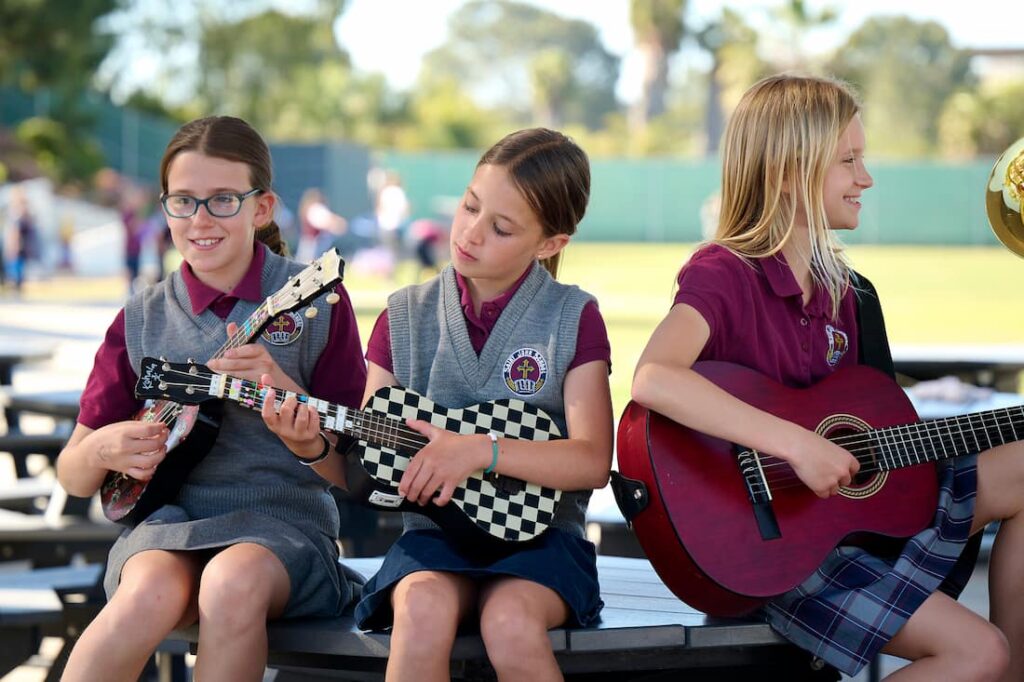 Your Donation Supports the Immediate Needs of Saint John School
For more information about the Annual Fund, please contact the Director of Development, Brad
Bianchi at (760) 944-8227 or email bbianchi@saintjohnschool.com
100% community and parent participation is important to meeting our overall financial goal.
---
Public vs. Private School Funding
Public schools in North County spend $12,000 to $18,000 per student, covered by taxpayers.
Private schools often spend more, reflected in tuition charges.
Saint John School is efficient, achieving a lower per-pupil cost but still needs funding to have great teachers and great programs.
Catholic Schools try to make parochial education affordable and need additional help from the community to achieve this goal.
Before outside funding sources, like foundations, will consider donating their dollars, they want to know that Saint John School families are supporters as well. With the increasingly competitive market for Southern California education, a high participation rate toward the Annual Fund is extremely important. EVERY GIFT COUNTS!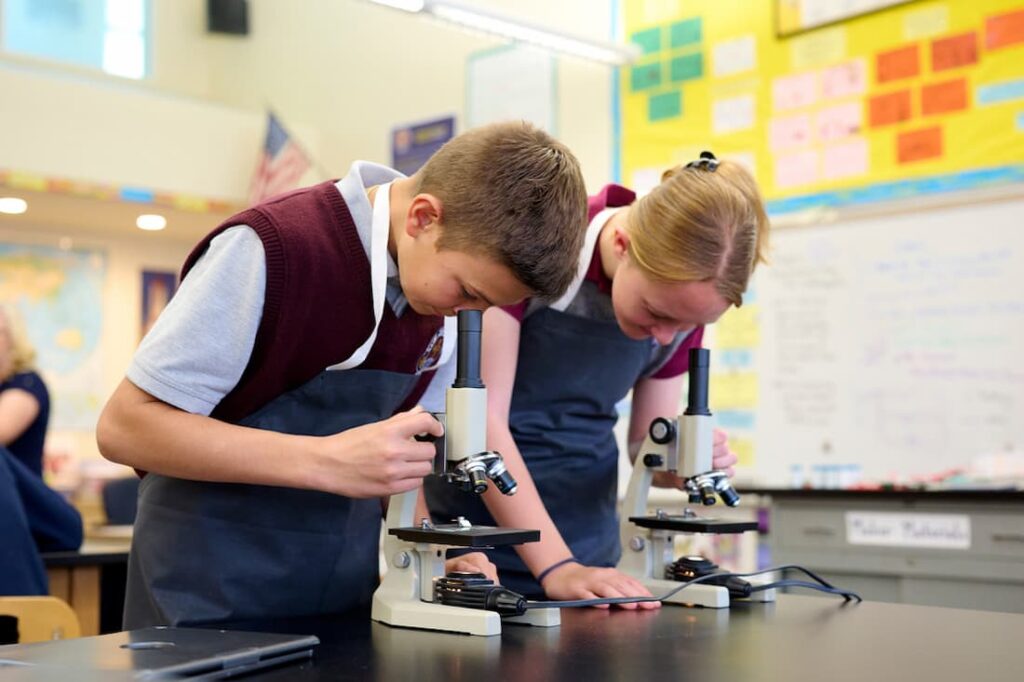 Make Your Donation
I have no idea how much to contribute – what is the suggested donation level?
The suggested gift level per family for your Annual Fund contribution is $1,200. It is our hope that all those dedicated to the success of Saint John School prayerfully discern a meaningful amount to donate.
Your gift is more than a check. Your gift is a witness to your faith in Catholic schools.
I want to make a sizeable contribution. Is it possible to spread it out over time?
YES. It is possible to make a donation spread over several months or a one-time donation. Click the DONATE button and choose the Donate Monthly option to spread out payments.
Will I receive a tax benefit from my donation?
YES. Saint John School is a registered 501(c)(3) nonprofit corporation under the laws of the United States. No goods or services will be received in exchange for your gift, so it will be tax deductible to the full extent allowed by law. Written recognition of your gift will be provided for tax purposes. (Note that the amount donated is tax-deductible in the year in which it is deposited by Saint John School.)
Is there anything I can do to encourage my employer to contribute to the school?
YES. Many employers offer Matching Gift programs. Please take the time to determine whether your employer offers such a program – it could serve to double your donation! In some cases, gifts from spouses, and retired employees can be matched as well. Do not hesitate to ask the school for whatever documentation you might need in order to facilitate a matching gift.
What other options are available for supporting the school?
Have you heard of the "Three T's" – Time, Talent or Treasure? Undoubtedly, each of us can contribute to the school in one or more of these areas, each of which is essential to the success of our school.
However, please note that it is still extremely important that we have 100% participation at some giving level in the Annual Fund.
Make a Secure Online Donation
Experience the convenience and simplicity of donating online. Click the button below to make a one-time or monthly donation using our secure donation platform.
Make an impact through your generous donation
Every dollar counts and brings us closer to our goal of shaping compassionate, well-rounded individuals who will positively impact the world. Together, we can create a brighter future for our students and empower them to reach their full potential. Donate today and join us in making a difference that will last a lifetime.